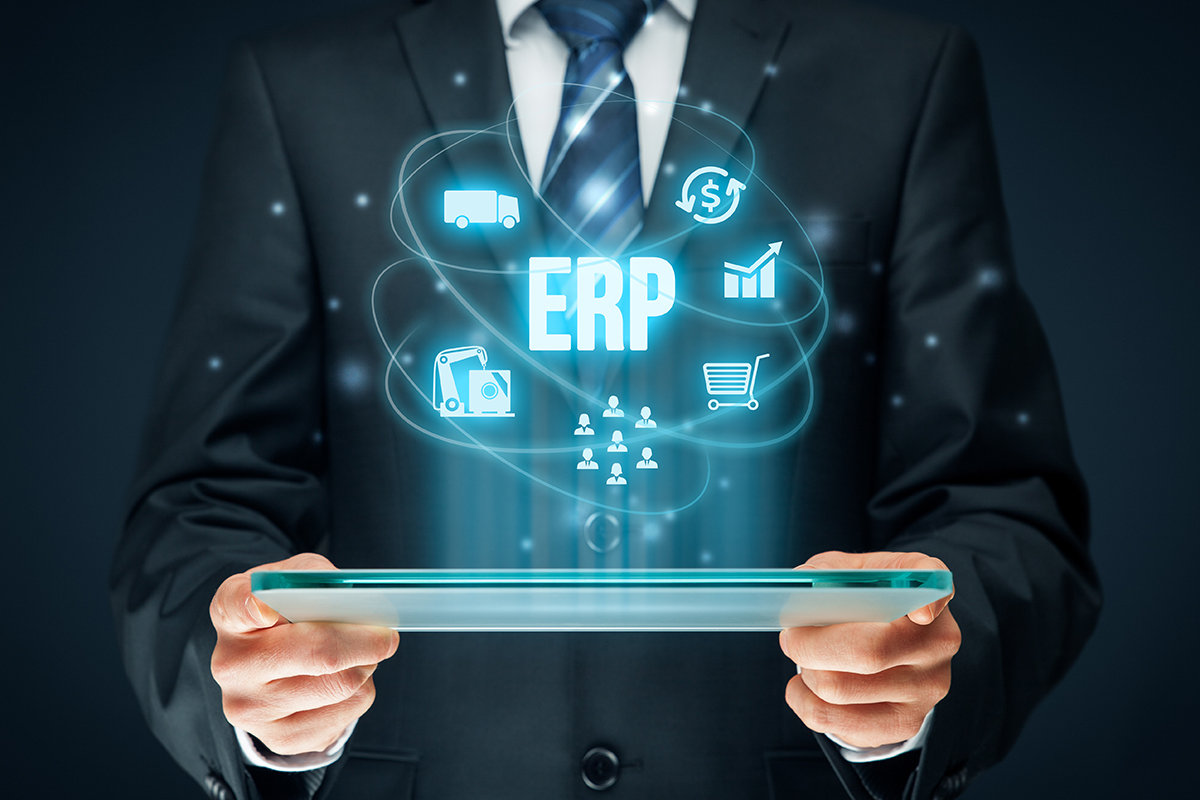 In a company, with Centralized System of Information and Data Management.
1) Data is maintained at a central location and is shared with various Departments
2) Departments have access to information or data of other Departments
Let's look at the same business process again to understand how a Centralized Enterprise System helps to overcome problems posed by a Decentralized Enterprise System.
In this Case, all departments update a Central Information System.
When Customer approaches the sales team to buy a product on an urgent basis. The Sales Team has real-time information access to the products in inventory which is updated by the Inventory Department in the Centralized System
Sales Team respond to customer request on time leading to Increased Revenue and Customer Delight.
In case, manufacturing is required the Sales Team update the Centralized Database, so that all the department remain informed about the product status.
Production Planning Department is auto updated by the Centralized Database for requirements. Production Planning Team checks the availability of the raw materials required via Central Database, which is updated by the Inventory Department.
Thus, Data Duplication is avoided, and accurate data is made available. The Shop Floor Team update their Man Power Status regularly in the Central Database, which can be accessed by the HR department.
In case of shortage of workforce, HR team starts recruitment process with considerable lead time to hire a suitable candidate at market price.Thus labor cost goes down.
While vendors can directly submit their invoices to the Central Enterprise System, which can be accessed by the finance department. Thus, payments are made on time, and possible legal actions are avoided
SAP software is a type of Centralized System. SAP System is most popularly used ERP software.
Key benefits of the centralized system are:
It Eliminates the duplication, discontinuity and redundancy in data
Provides information across departments in real time.
SAP System is Provides control over various business processes
Increases productivity, better inventory management , promotes quality , reduced material cost, effective human resources management, reduced overheads boosts profits
Better customer interaction and increased throughput. It also improves customer service
Hence, a centralized enterprise management system is required.
SAP Software is a centralized enterprise management system also known as Enterprise Resource Planning.
---